Skip Navigation
Website Accessibility
The Eureka Rocket Experience
Discover the Miracles of Eureka Springs
You will dig deep into the origins of the magic water that is the very reason Eureka Springs is here. There are 62 Springs in Eureka Springs, and most of them have been thought to cure a variety of diseases. Some people believe the water is still MAGIC! We will visit 8-10 springs on your tour, not just one or two downtown. You will hear about the miraculous cures and perhaps even experience one yourself!
You will learn about the commercialization of the water and how it led Eureka Springs to become a wild and prosperous place, from the hotels to the Railroads. You will also hear how it became a place that invited all sorts of curious characters like bootleggers, prostitutes, and prohibitionists including Carry Nation, Al Capone and the first settlers like Gaskins, cowboys, Indians, sheriffs, and bank robbers that have all added to the unique fabric of Eureka Springs.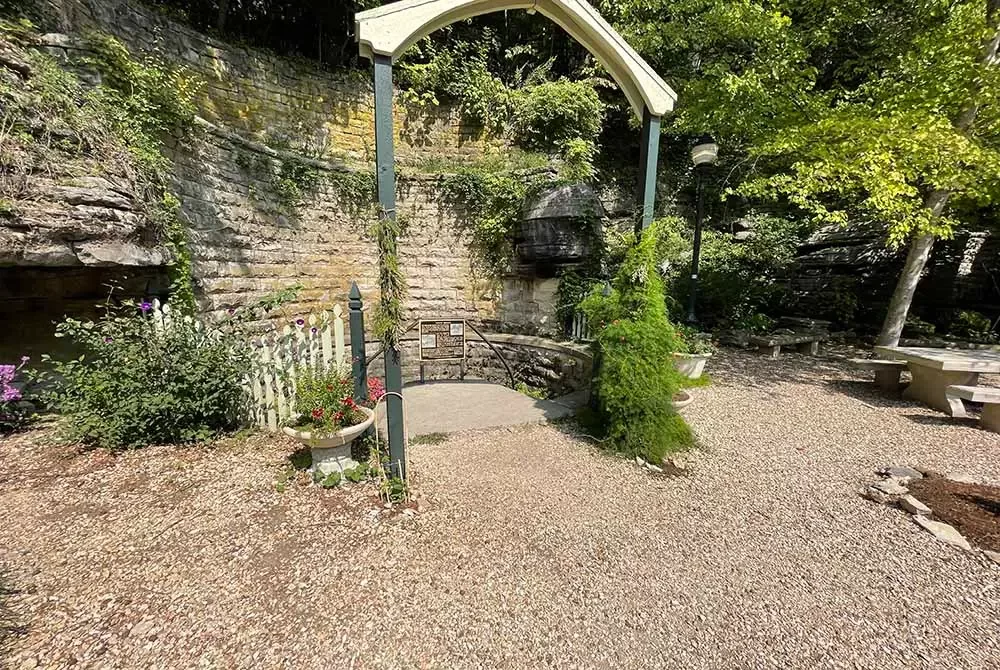 The Rocket
There is so much to see and appreciate about "Little Switzerland" and you can see 20 times more when you don't need to walk up and down the steps of "The City of Stairs". You will ride in an "LSV" (Low-Speed Vehicle) that identifies as a Rocket Ship, totally street-legal. It's a personal experience with groups limited to 5 people. Basically a private tour of a super cool place with a halfway-cool guide who looks a lot like a younger George Clooney. Why see a small part of Eureka Springs and wear yourself out walking when you can ride along in style at slightly slower than the speed of light.
History of the Springs
The history of Magic Water in Eureka Springs goes back through native legends at least 1000 years. Dr Alvah Jackson "discovered" Basin Spring in 1856 (Much the same way Columbus "discovered" America) and when the general public found out about it in 1879 the town exploded to over 15,000 residents in a year.
People came from all over the world, to take the magic cure. They would go to 10-12 springs a day, sampling the water, to be sure they were drinking the one that would magically cure whatever ailed them. And there are dozens of stories of miraculous cures for almost any disease you can imagine. We will recreate that 19th-century pilgrimage from Spring to Spring, recounting the stories of some of those pilgrims.
Discover Miracles
You will learn about many of the amazing miracles through the lens of a pilgrim, retracing the steps so many walked in search of a cure. Over the course of the tour, you will visit many springs and learn what makes each special and miraculous.
People have been cured of almost anything you can think of, from Porphyria to Fibrodysplasia to COVID and even uncommon diseases like rashes and common colds. Maybe a miracle is waiting for you!